Scam 2019 before it scams you
Honestly, truly.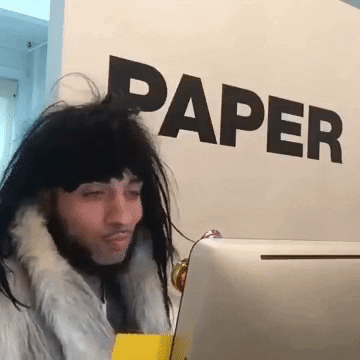 As the best social media agency in Manchester and London, it's our job to report on the scams and scandals on your timeline. Let's see what 2019 has to offer.
This time, we're not talking about fake followers and engagements
Although, they are hilarious to see as they're so easy to spot. If they have 100k followers but only 50 likes, they've probably used a third party to buy followers, Brenda.
Only last Summer it was reported that 12% of UK Instagram influencers are still buying fake followers. Let's still stay careful with who we're collaborating with this year, girls.
Right, what were we talking about again? 
Instagram Pods
Before we start, can we just say something? All of this could have been avoided if you just changed. that. algorithm. back. 
We've already given you a low down of how influencers get around the algorithm via Instagram Pods; a group chat with users to create engagement. If you've not seen the article, catch up on that first.
But, how did Instagram Pods even start? Instagram history 101 with Engage Hub.
Well, it's basically just a list of really winding-up your consumer base.
When Facebook bought Instagram (for $1 billion cheap, right?) It took them no time to add advertisements. Right, it actually took them a full year, but 'no time' sounded better. We mean, come on, how else is Instagram going to make a lot of money. We'll let them off for this one.
Then the re-design happened.
All of a sudden we had Instagram Stories, live streaming, tap to shop and even video length extended to a full minute. So far so good.
Here comes the algorithm.
All of a sudden photos were no longer in chronological order, which sent users insane.
You know the #InstagramAlgorthim has got worse when you can't even see your own posts on your timeline 🙄

— Jo Yee (@CandidsbyJo) June 1, 2017
Tea!
But, do they actually work?
Not really. According to social media strategists, it takes a lot more than trying to beat the algorithm by getting your mates to like your picture straight away. We agree. You need a regular posting schedule, decent captions and effective call-to-actions from time to time, too.
Also, a decent picture might help. Next time you're trying to get those brand deals and think Instagram Pods are a decent idea, think again.
What do you think? Are you in an Instagram Pod? How is that working for you? Drop us a message.
______________________________________________________
Want more insights from the best Social Media Agency in Manchester and London?
We build brand awareness. Our team builds influencer partnerships. We put you above your competitors. You know what to do, get in touch. 📲